Thursday, 1. March 2018
Meet Eduard Schlaffer, Coordinator of the Austrian delegation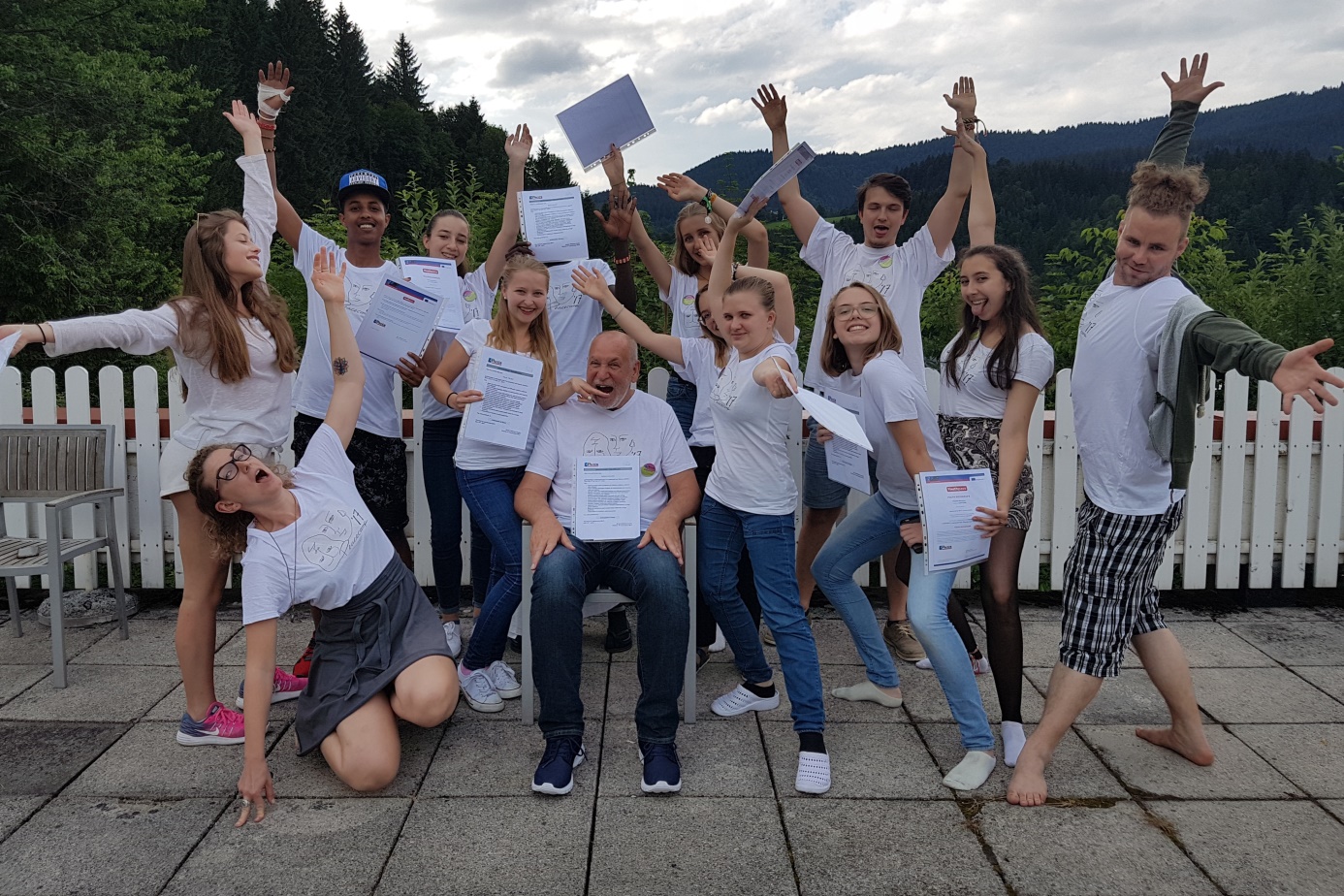 Hi, everybody!
My name is Edward, I'm 70 years old and I'm the co-ordinator of the Austrian delegation.
I was a teacher and headmaster of a private school until 2016. Although I'm retired now I have so much to do that I wouldn't have time to work again. Currently I spend most of my time for studying, a bit of my time I spend for doing sports, making music and doing voluteer work with children and adults at the red cross organisation. In my spare free time I enjoy life very much with my friends and my family.
I'm married to Susan and I have two grown-up children and soon I'll be grandfather of three lovely children.
In summer I live in a small village in Burgenland next to the Hungarian border, in winter I'm most of the time in Vienna, the city I love very much.
I'm not a very skilled musician but I like to play the piano, the guitar, and I like to sing peace-songs with a friend of mine. Although I don't have much time I like doing sports, above all I like cross-country skiing and alpine skiing in winter, cycling, swimming, and nordic walking in summer … and I'd like to travel around Europe.
From time to time I work as a mediator and I like to help people solve their conflicts and problems. I want to know more about other cultures and meeting you is a very good possibility to know how people live, to get information about your country, your culture, and to practise and improve my language skills of English. I'm sure participating in the project will widen my understanding of other people's problems my own perspectives of the world we live in.
2017 was the first time I participated the peacecamp-project. This year is my second time to be in peacecamp as a co-ordinator of the Austrian delegation. I'm very happy I can be part of the project again. For me it was a wonderful experience and I am sure it will be very nice again. I honour Evelyn and Ronny very much and I admire the wonderful job they do with the project.
I'm looking forward with huge curiosity to meeting you. I'm sure we all will get a lot out of this marvellous project and we'll see the world and all the problems from a new perspective.