Sunday, 25. March 2018
Meet Dima Zoubi, Palestinian delegation from Israel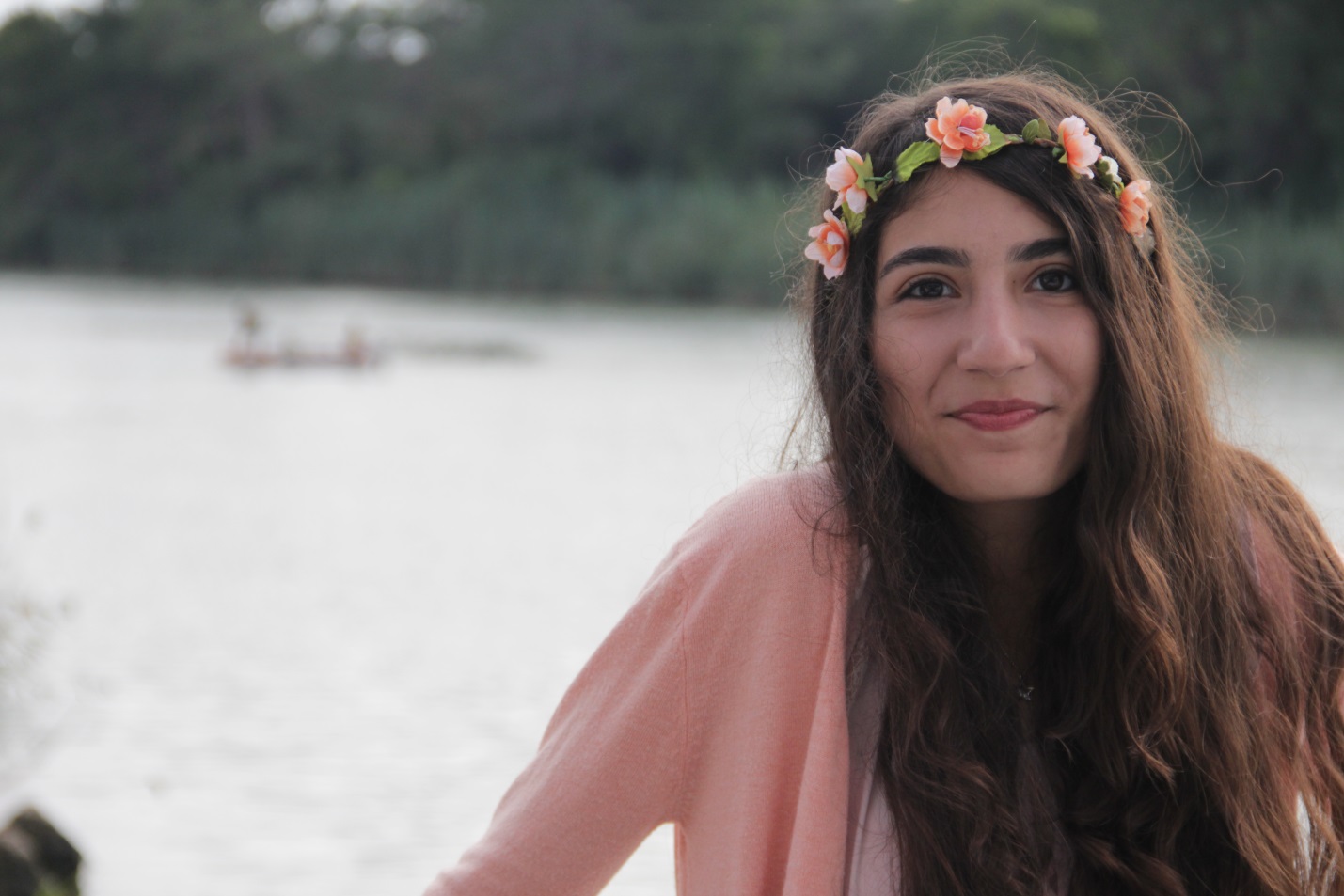 Hi, my name is Dema, a participant in the Palestinian delegation, I am 15 years old,
I like arts a lot. I play the guitar ( good guitar player )
I am also a creative artist, I can draw and design. My dream is to be a fashion designer, it's like my dream job …
I love to listen to music (especially pop music )…
I live in Nazareth, and I love Nazareth it's very beautiful here …
I love my family and the place where I live, my mom is an English teacher and my dad is a lawyer and I have two twin brothers and one sister older than me.
I like to learn different languages, and I would like to know different cultures, religions and also traditions from different countries. Moreover, I would like to take this opportunity to get to know new people and To know the differences and similarities between us this is why I would love to be part of the peacecamp.