Thursday, 29. March 2018
Meet Ghadeer Zoubi, Coordinator of the Palestinian delegation from Nazareth, Israel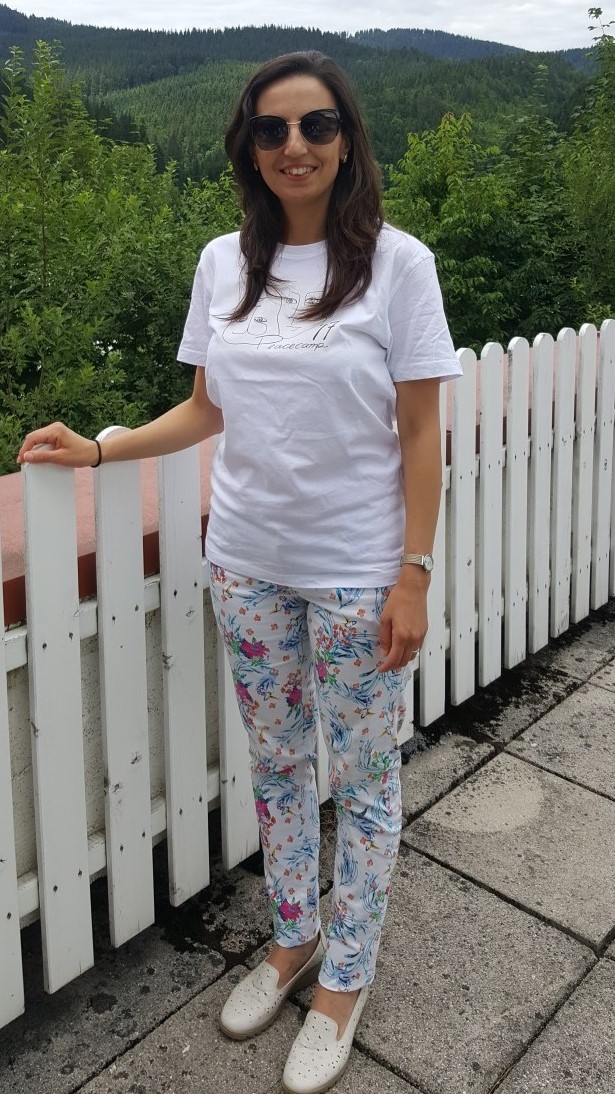 My name is Ghadeer Zoabi. This is my second participation in peacecamp as the Palestinian Coordinator. I really enjoyed the team, the workshops and the fascinating landscape in Lackenholf that I wanted to be part of this amazing family for the second time (I hope it wouldn't be my last participation). Last year, I was overwhelmed by the way participants interact and honestly express themselves by confronting their fears and prejudices. I believe in openness, respect and communicative discussions to get to know the other, who could be geographically or religiously different but shares a lot with our character and interests. In addition, we have to discover our true self and redefine our identities in order to relate to other people in a wider range.
I am a proud mother of four teenagers (two girls and two twin boys) and always try to encourage them to challenge themselves in every possible way.
I work as a high school teacher of English and communication studies. I enjoy my job for I like being around teenagers, who constantly amaze me with their fresh spirit. However, troublemakers make me wonder what I am doing at school and consider other possible careers, not yet hopefully .
I wish you all a wonderful time and a marvelous experience in peacecamp18.